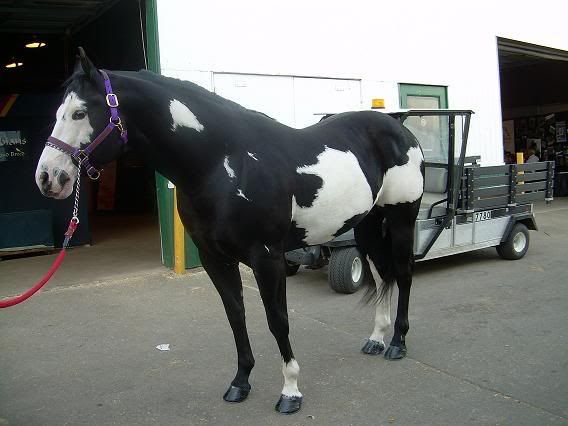 Here's the stud my trainer wants to breed Jessie to. I don't know if it'll actually happen any time soon because of the economy and all.
This picture does him no justice. It's a bad angle and it's just not flattering. I seriously need to get decent pictures of all the horses. I'll probably see Hustler at the Horse Fair in April.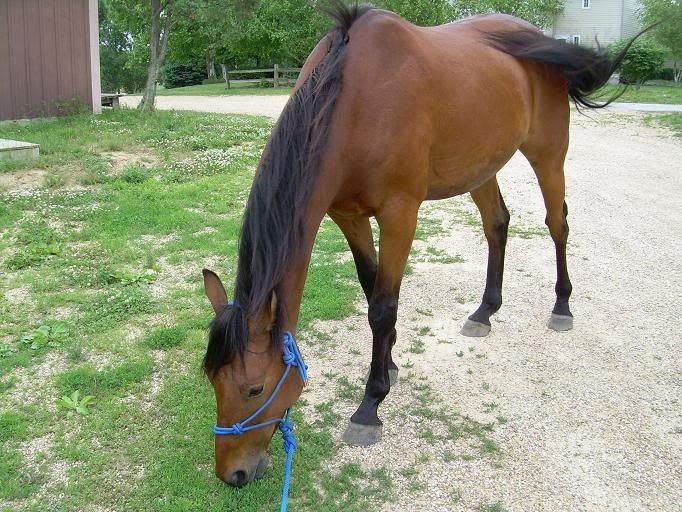 This is Victor... I think the second spring I had him. As you can see, he had no muscle. And it was before I ever pulled or trimmed his mane. I do his mane twice a year now, so he actually looks like a Thoroughbred. >.> Looking back at the early pics, I can't believe how much better he looks now. He could still use some more muscle tone, but it's a world of difference. I'm not even posting the pics of the first day he came to the farm. He had
NO
muscle at all. It's not because he was neglected or anything, but the barn just had too many horses and he didn't get one-on-one care.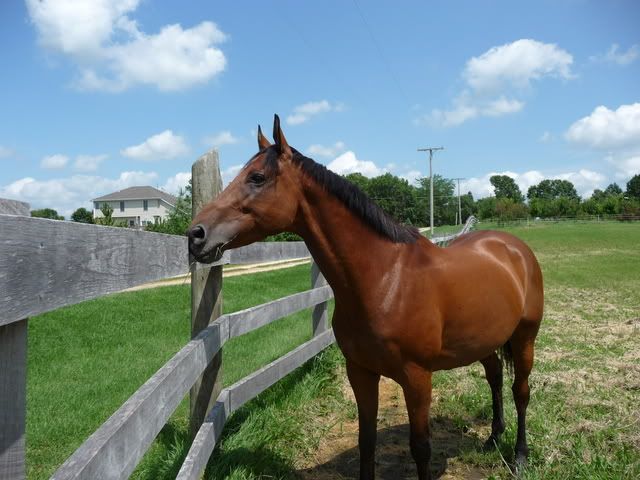 This was last summer and you can see those neck and shoulder muscles popping. :)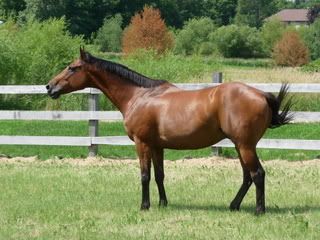 Another one with a better view of those nice rounded, filled-out hindquarters. Much better than the triangular, scrawny mess that was there four years ago.
I don't have real early pictures of Norman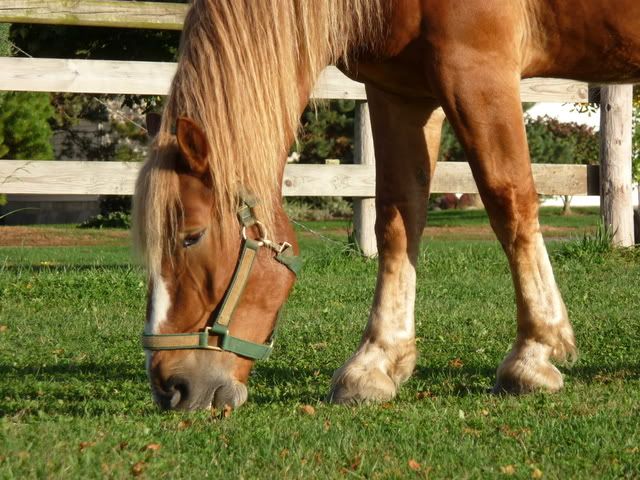 available, but here he is last summer.
I can't wait to clip their legs. Especially Norman. He's
fuzzy
. It's been in the 40's and 50's for the past few days, but it's March in the Midwest. You never know. We've had snow in April before.
I would like it to be April right now.